It's Friday! WOOHOO!! We've only had 4 instructional days this week, but it feels to me as though this week was actually about 13 days long. This morning, I did something rare – I took the morning off (weird to take the morning and not the afternoon, especially on a Friday!) to watch my youngest daughter and her class present the chapel service for their school. To fully take advantage of my time off, I also decided to get in a 3 mile run (running keeps me sane – ish) and I did! I set a new personal best time of 26:50. I'm super proud! We're a few days into the month of February, so that means I'm just a tad late in sharing with you the Teaching with Technology monthly mystery post. What, oh what will it be????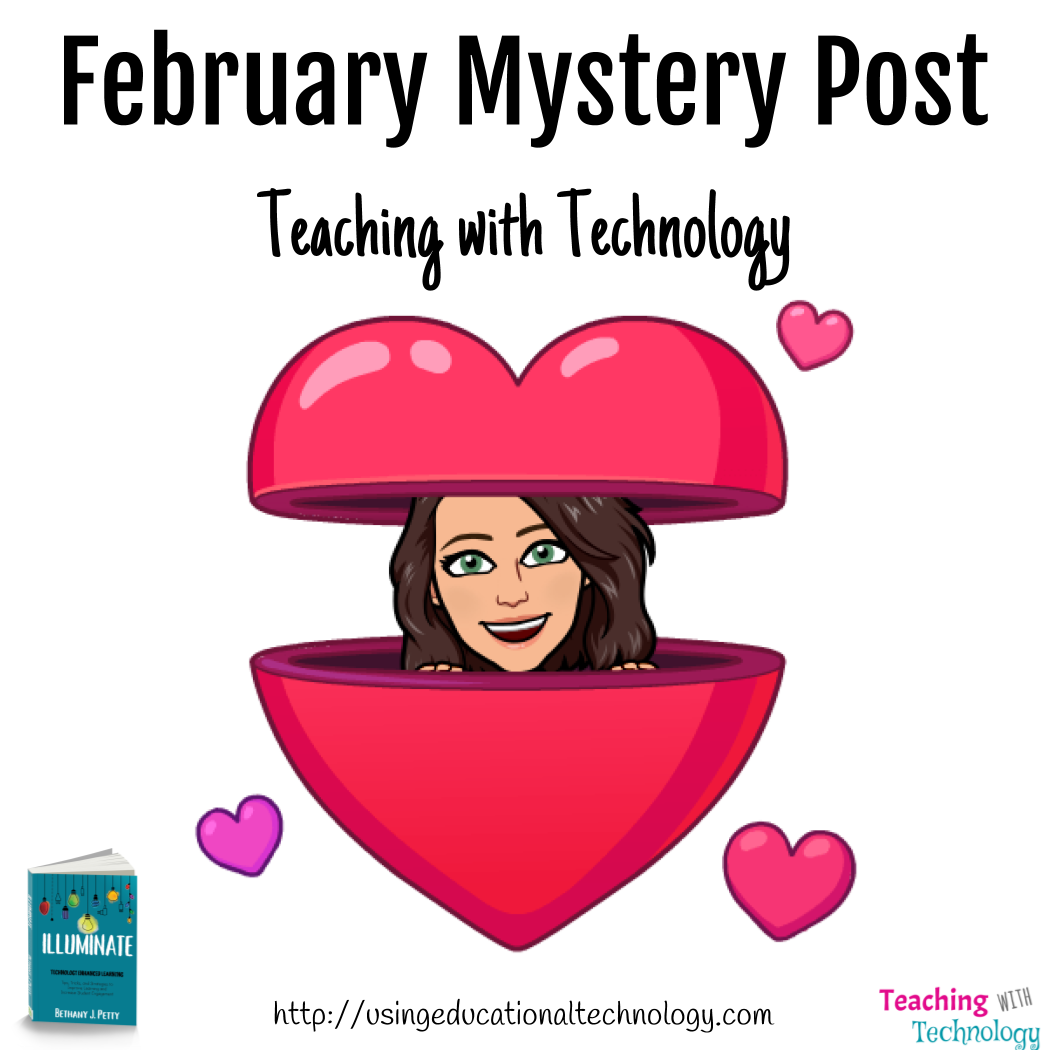 DRUMROLL, PLEASE …
The February Mystery Post topic is …
QR CODES IN THE CLASSROOM!
If you've been a reader of Teaching with Technology for a while (thank you!) you know that I'm a HUGE fan of using QR Codes in the classroom. They're easy to make using a variety of options including Chrome extensions and Google Sheets Add-ons. They're easy for students to use with a smartphone, tablet, or Chromebook – since the majority of my students have some model of iPhone, using their phone to scan QR Codes is super easy now that they don't even have to have an app to do it! Just their camera! Teachers can use QR Codes for just about anything in the classroom, but here are a few of my favorites:
Application activities – check out the Bill to Law process with QR Codes here
Bonus opportunities – check out the Flipgrid bonus opportunity here
Review activities – like this
The possibilities for using QR Codes in the classroom are endless! Be sure to check out Chapters 1-2 of Illuminate for even MORE information about QR Codes!
Thanks for reading!