Hello, and happy Monday! I don't know about you, but I drank ALL the coffee today. It's that lovely time of the year when it starts getting dark a bit earlier in my neck of the woods, which always seems to translate into me being sleepier than usual. I'll eventually get used to it … sooner or later 🙂 My Government students are beginning their Missouri Constitution and Federalism unit this week (they completed their pre-assessment and charted their data last week <– more about this soon!) and I'm adding another application element to our flipped classroom activities … I'm calling them learning checkpoints. What are they and why am I using them? I'm so glad you asked!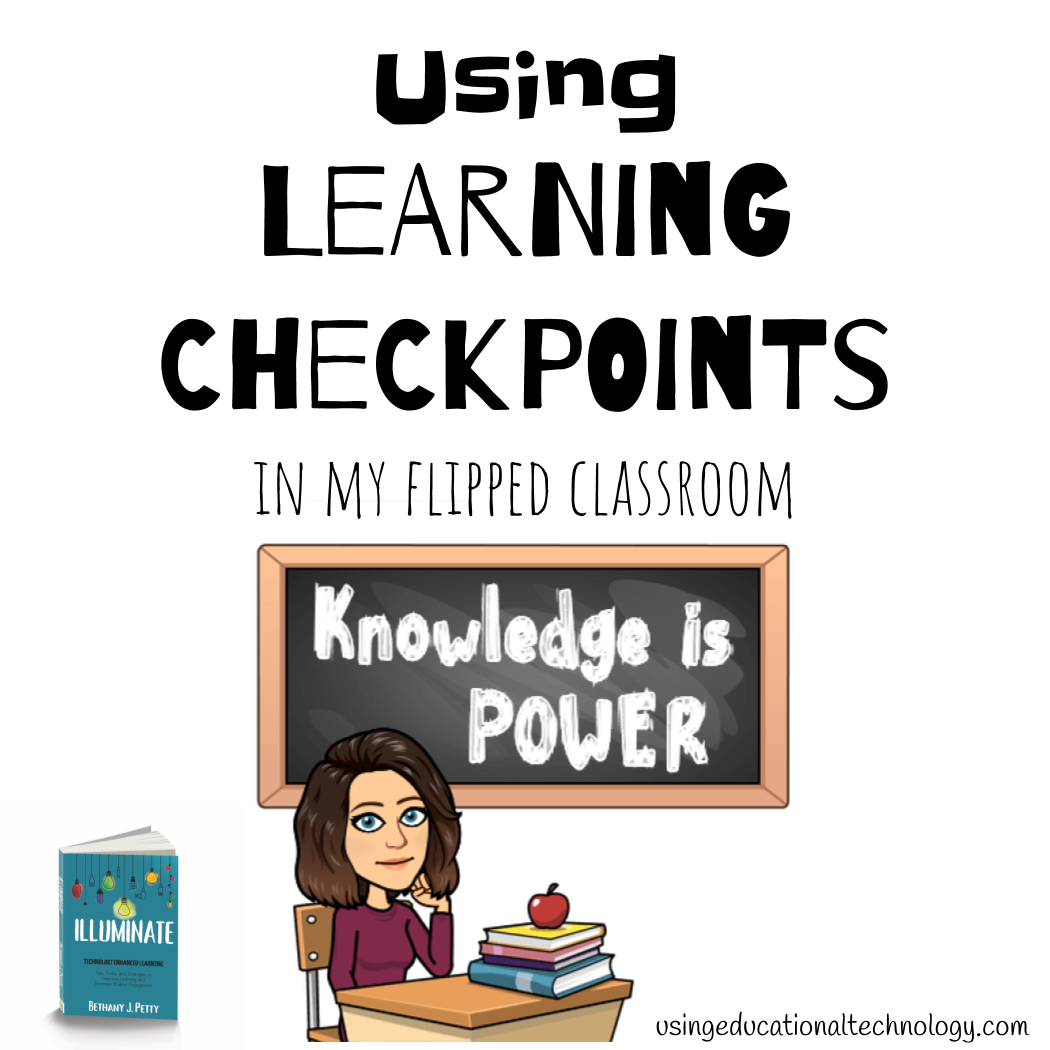 Toward the end of the 2017-2018 school year, I REALLY loosened my death grip on the reins of classroom learning by designing unit HyperDocs for my students (they're juniors) and allowing them to basically proceed through our instructional videos at their own pace. This has mostly been a fantastic feature of my flipped classroom. When all of the students reached a specific point (after videos 1-2, for example) we play a game as a class to assess where my students are in their learning, what misconceptions or points of confusion they have, and to basically make sure everyone is on the same page before we move on. (Here's the why of my learning checkpoints) We're still doing this, but I really wanted to add another application layer that students can work through individually or with a small group which would allow me to have even more one on one (or "one to small group") time with my students as they're learning. Enter "learning checkpoints." Today, when students had finished Federalism and Missouri Constitution videos 1-2, they came to me for a federalism game that I created using QR Codes. Students accessed a Google Form that I wrote on the board (thank goodness for bit.ly!) and used their smartphones to scan a series of QR Codes, each of which included a number and a specific power. Working together with a partner or small group, students scanned the code, discussed the power and came to a consensus about what type of government power (reserved, concurrent, or enumerated) was being described. They entered their answer on the form and were able to view their results immediately. When each group finished, they flagged me down and shared their thoughts with me. Then, in small groups, I was able to review the 10th Amendment, enumerated powers, the Elastic Clause, and concurrent powers with my students. It. Was. AWESOME!
As students finished the activity, I asked if they felt like they had a better grasp on the various powers they learned about. The response was an overwhelming, "YES! Are we going to do this all the time?" My response? "YAY!!!!"
My goal is to create these learning checkpoint activities for students in my flipped classroom to complete after 1-2 videos to make sure they have a solid understanding of our content. Students are still able to proceed through content at their own pace but have an additional opportunity to apply what they've learned. WOOHOO!!!
Do you use learning checkpoints in your classroom?
Thanks for reading 🙂