Teaching in a 1:1 flipped classroom provides an amazing opportunity for for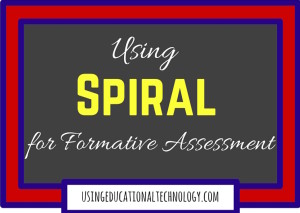 mative assessment. Learning what students know and where they need help is vitally important to teachers.
Fortunately, many great tools are available for teachers…and many of them are FREE!
I stumbled upon Spiral a few months ago, and I'm so glad I did.
Spiral allows teachers to assess their students  in two different ways, via "quick fire" or "discuss" questions.
Quick fire questions created by teachers allow students to type their responses, and those responses can be displayed on the class white board (or smart board) anonymously. Students may feel less stressed in answering questions, or listing their misconceptions of topics, with this tool because their names are not listed by their comments. Seeing other students responses…and perhaps misconceptions…may also alleviate some stress by knowing other students have the same understanding (or lack thereof!) of the content.
The "discuss" feature allows teachers to create interactive presentations, and would be great for review games. Teachers pose a question and potential answers. Students then type their responses, all of which are again anonymously presented on the class whiteboard.
Spiral is fairly easy to set up…teachers create a free account and have the option to sign in with Google. You know I'm a fan of this feature because I really don't need to remember yet another username and password combination! Teachers can add students individually or by uploading a spreadsheet with student information. Students can also register through Spiral, however they do not offer a Google single sign on for students…which is one of my two complaints about the program. Adding this feature, and also allowing students to be added by a code or token provided by the teacher would be amazing.
Spiral is a great tool for your classroom if you're looking for a simple formative assessment tool…which, really who isn't?!
Give Spiral a try, and let me know what you think!
Thanks for reading 🙂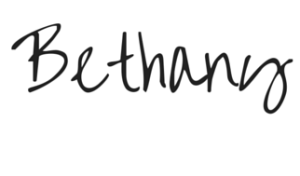 [wp_ad_camp_2]