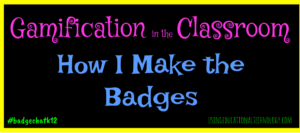 When I began my gamification experiment this year, I asked the students in my classes a simple question: would you rather have digital or physical badges?
I was ABSOLUTELY surprised when my students overwhelmingly demanded physical badges. Even after I said that these badges would be simply be printed on card stock, they were adamant!
I originally thought that these students, who are digital natives, learning in a 1:1 classroom environment would be in favor of digital badges. I thought that they might see physical badges as too elementary or kiddish for their learning.
Whoa, was I wrong!
When the time came to create the badges, I was at an absolute loss. I had researched various tools to create digital badges but didn't have the slightest clue about designing badges. I'm not the artsy type 🙂 Seriously, stick figures are a real struggle for me.
Thank goodness for Google Drawings!
Google Drawings is definitely one of the lesser-known Google tools, but it is rightfully gaining more attention.
Here's a quick rundown of how I create my badges:
–>Create a new folder in Google Drive – title it "gamification" or something relevant

–>Select "New" and hover over "More" – then, choose "Google Drawings"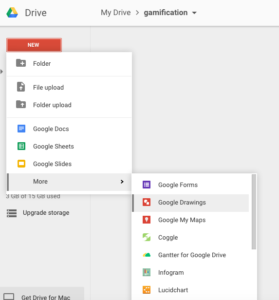 –>RENAME your Google Drawing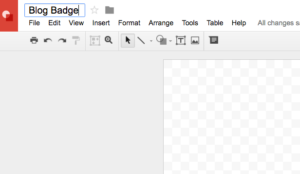 –>Insert a circle – choose your background and border color – make the border pixel between 8 and 12 px to emulate a "real" badge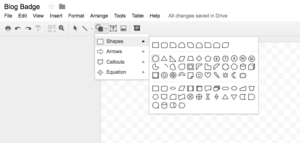 –>Insert text and/or images using Google search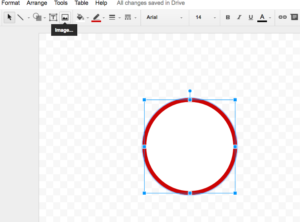 When you're happy with your badge, you're ready to print! There are many ways to print from Google Drawings, but I choose to use the "Web Clipboard" feature of Google Drawings.
–>Select "Edit" and hover over "Web Clipboard"
–>Next, select "Copy shape to web clipboard"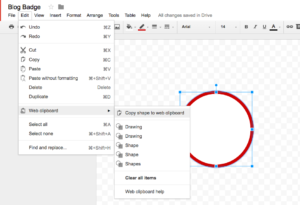 –>Next, open a Google Doc – RENAME THE GOOGLE DOC!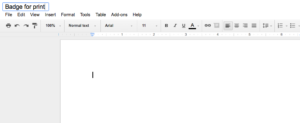 –> Select "Edit" – hover over "Web Clipboard" – select your drawing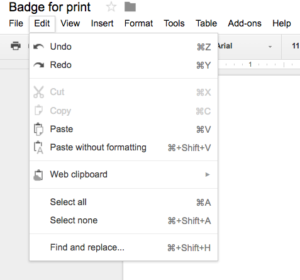 –>Now, resize your badge to the desired size, copy your drawing and print!
I LOVE creating badges for my students. In fact, I most likely have WAY too much fun doing so. I love coming up with unique titles and designs … and the puns are just fantastic!
If you'd like to view a quick video tutorial, check out the YouTube video below!

How do you make badges for your students?
Thanks for reading 🙂