Happy June! I'm experiencing a first as I'm writing to you today — READING GLASSES! WHAT?! I've had terrible vision for as long as I can remember, but at my yearly appointment last week, my eye doctor suggested that I try reading glasses on top of my contacts. I'm only 35?! However, I can see the screen SO MUCH BETTER. Oh well! As I'm blogging today, I'm in the process of creating a few 45-minute break-out sessions for teachers about using Google Classroom and tips, tricks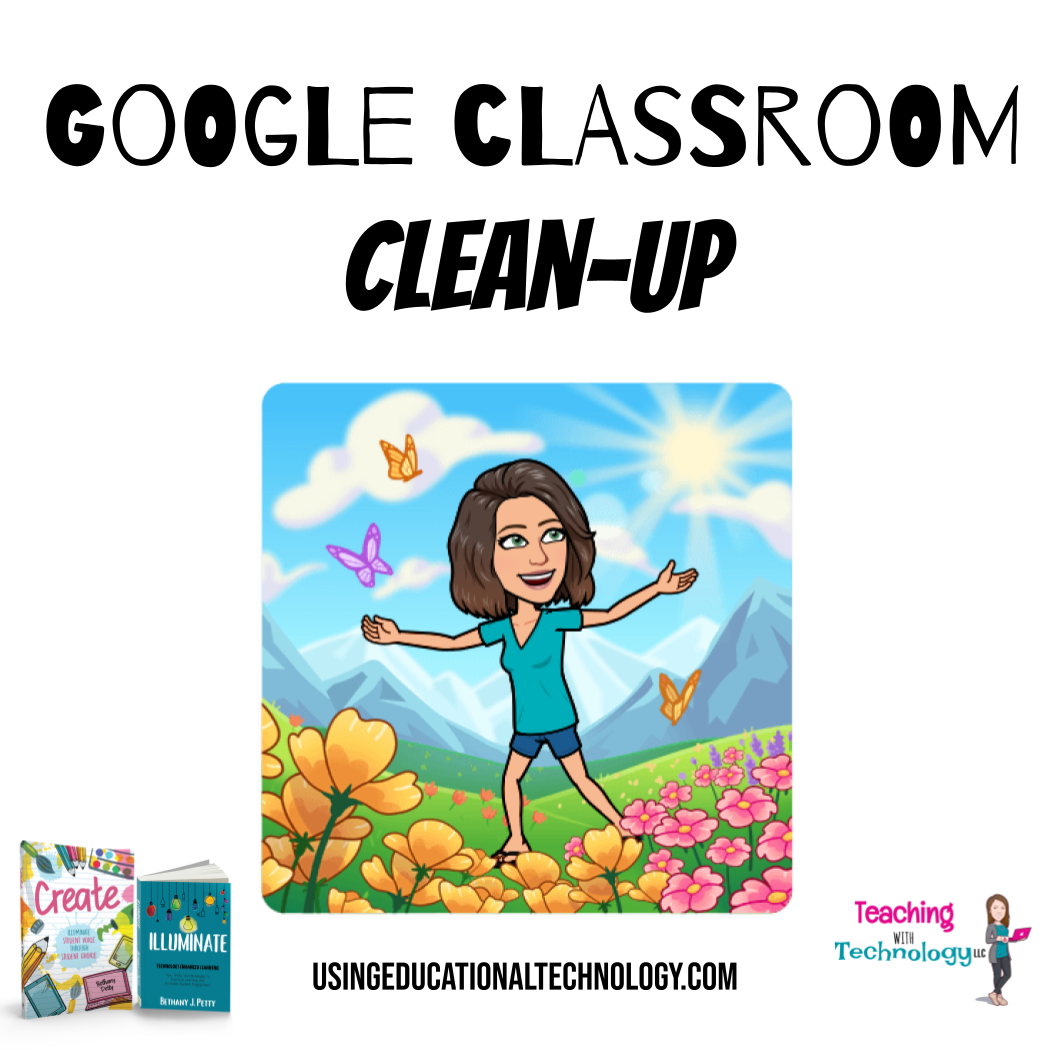 , and time-savers for using Google Chrome, and I thought I'd share my process for cleaning up Classroom as the school year comes to a close!
ARCHIVE YOUR CLASSES
Yup! That's it! Just archive your classes! This is the easiest way to clean up your "classes" page on Classroom. Simply click the "three little dots" in the top right corner of a class tile and click "archive." (Side note – what do you call the three little dots? Depending on what part of the country I present in, some teachers call them the "snowman" while others call it the "ice cream scoops." I'd love to hear your version!) When you archive your classes, think about putting your Classroom sections in the corner of a closet in your house. You know, the place where you put things you "might need" but probably won't ever touch again? But you just feel better knowing you didn't throw it away? Ya, that's what's happening when you archive your class. *If you reuse posts from Classroom sections as you assign work, you'll still be able to reuse posts from archived classes*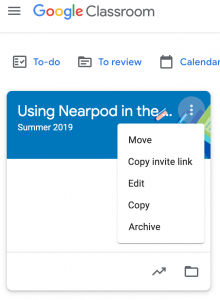 If you need to restore your archived class section, simply click on the "three little lines" on the left side of your Classroom screen and scroll down to "archived classes." (Three lines? Hamburger? Pancakes? The naming varies so much!) Then, click "restore," and voila! It's back in the live classes.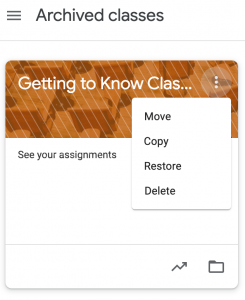 That's it! That's all I do to clean up my Google Classroom section. I also take a day or two during summer vacation to revise and polish my "file cabinet Classroom." More on that soon!
What are your favorite Classroom clean-up tips? I'd love to know!
Thanks for reading 🙂