Happy Monday, friends! I'm coming to you from my kitchen this evening, as a try out a new recipe for dinner. My daughters have VERY different tastes and are very picky – the only thing they can really agree on is that we must have steamed broccoli for dinner! – and my husband would prefer to just run through McDonald's. Fingers crossed that this recipe is a crowd-pleaser, or at least tolerated by the crowd! As you can imagine, things have been quite nutty in the Petty household lately between school, work, Specialist classes, and carting the kids to and from all of their afterschool activities, I haven't had much time to write! So, while dinner is simmering, here are a few of the most fabulous Chrome extensions that my students and I have been loving during this wacky and wild 20-21 school year!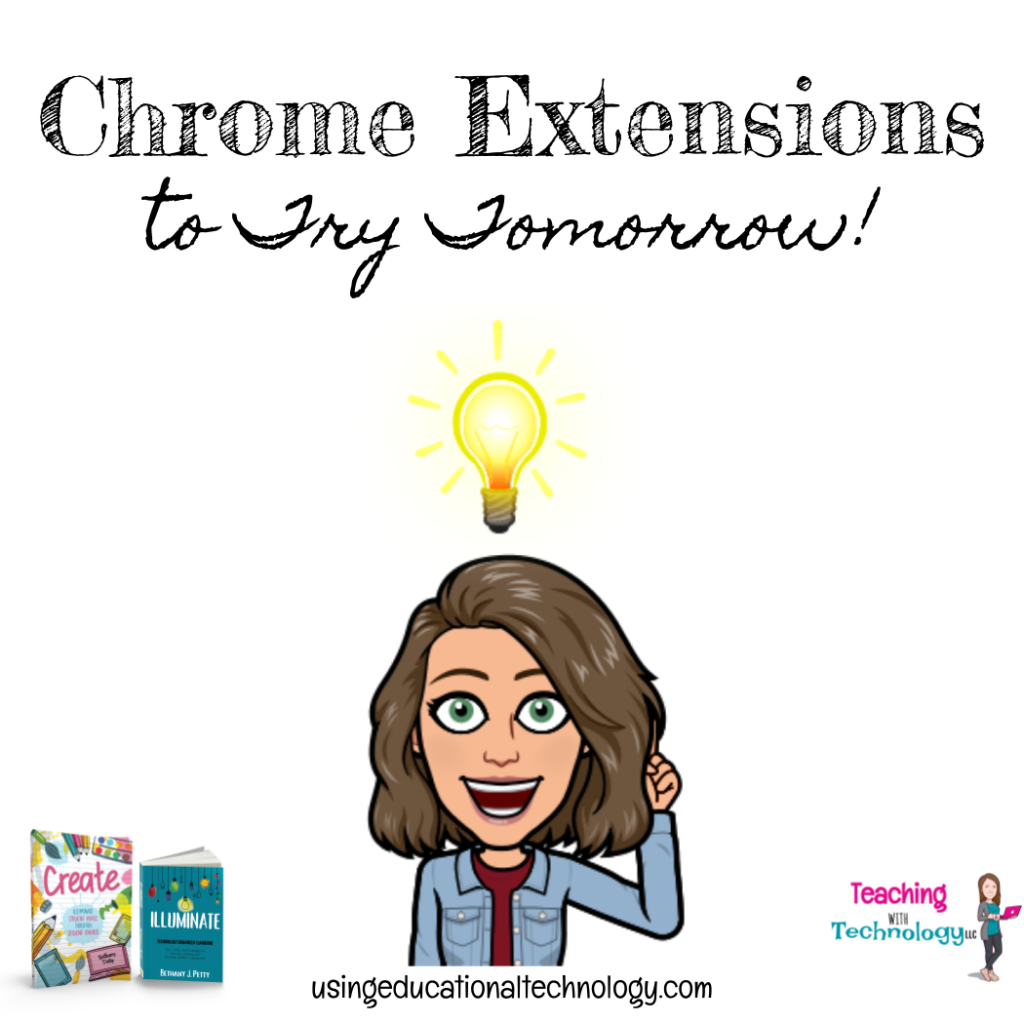 NEW FAVORITES
When I last shared my favorite Chrome extensions with you, at the very top of the list was Share to Classroom. It was just beautiful. I could create assignments, announcements, questions, and material posts on Classroom without leaving the tab I was on, AND I could PUSH SITES TO MY STUDENTS. It was truly a thing of beauty. Then, in true 202
0-fashion, Google decided to pull the extension from the web store because of some reason unbeknownst to me. WHY, GOOGLE, WHY?!
While I'm still not over that (they pulled it in August, it's now April) I have found an alternative that does at least PART of what Share to Classroom did –> Add to Classroom. This extension allows teachers to create assignments, announcements, questions, and material posts from the screen they're on without having to go to Classroom first to create the post. Time saver!
I use Google Classroom to share assignments, activities, etc., with my students, but when I share resources I've created with teachers (like this one) I often forget to update the sharing permissions and am met with many lovely "request for access" emails. Since adding the Sir-Links-A-Lot extension, this is happening less and less! This extension provides users with the option to change the URL of your Google Slides, Sheets, Docs, Drawings, etc. Simply click the extension and determine how you'd like to share your file. Voila!
If you're looking for a fun, yet useful extension, definitely check out Web Paint! This extension allows users (teachers and students!) to add text, images, lines, and even change the background color of the Google landing page. This can be GREAT for sharing instructions on the board, typing a link to a website you'd like students to visit (since Google took away our ability to PUSH SITES DIRECTLY TO STUDENT CHROMEBOOKS! I'm fine. Totally fine). This is a free extension, and you can snap a picture of your creation to download, print, crop, or copy to paste wherever you need it!
Speaking of adding information over a webpage, check out Crafty Text! I use this daily in my classroom to share text (mostly links) with my students. After launching this extension, Crafty Text displays the text you type in a larger size. No fancy fonts, colors, or sizes – it just gets the job done!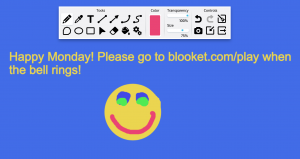 Another good extension that can serve a variety of purposes in the Classroom is Dice Thrower! This lovely extension does exactly what it seems – click it and roll a 6-sided dice! We roll "the great dice" frequently in my classroom (my students came up with the name!) to choose who goes first in games, presentations, or choosing research topics. I'm also cooking up a fun review game with dice … stay tuned!
A few of my other "can't-live-without" extensions include …
Bitmoji
Joy Pixels Emoji Extension
Screencastify
MyBib
Grammarly
Edpuzzle
Momentum
Kami
What would you add?
Thanks for reading, and have a fantastic week!