Woohoo! I love when Google adds features to Classroom! It's like Christmas m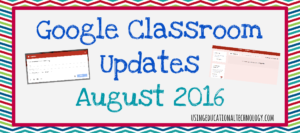 orning – Google Classroom style!
Here's a quick rundown of the new features added to the wonderful Classroom:
–>> Share Classroom updates and information with parents/guardians!
What a fantastic addition! Turn on this feature in your "student" stream of Classroom and alert parents/guardians to missing/late work, upcoming assignments, and recent posts or activities added by the teacher. This is an awesome way to keep parents involved in their students' learning! Parents can set the frequency of their updates and can also unenroll at any time 🙂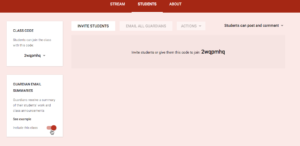 –>> Add "topics" to Classroom assignments and announcements!
Adding a "topic" to Classroom posts will make searching the stream SOO much easier! Think of this as tagging your posts. Students and teachers will be able to quickly and easily locate assignments, etc., without having to scroll to the location on the seemingly endless stream! Hooray!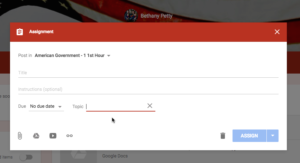 –>> Preview PDF's, videos, documents, in Classroom! (App … not browser)
Are you ever concerned that you're attaching the correct document to a post in Classroom? I know I am! Preview everything you share with students without leaving Google Classroom! Is previewing a document, etc., in a new tab or app really that much of a hassle? No … but whenever I can skip a step, I get pretty stoked 🙂
If you're like me and like to create posts for multiple classes without navigating to each individual section, you'll notice that the "post in" classes feature has moved from the bottom of the post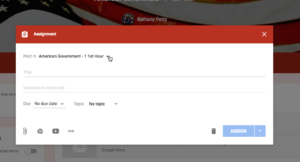 (near the attachments) to the top of the post. This is definitely not a huge change, but finding that one of your favorite features is not in its usual spot may be a tad unnerving … especially during the first few days of school!
Thanks for these great updates, Google!
Have a fabulous school year!