A new feature has been added to Google Classroom…and it's great!
Finally, Google Classroom and Google Forms work together.
Teachers can assign a Google Form from Classroom itself. No more adding endless students to the "send form" option on Forms. Now, teachers simply…
Create and title an assignment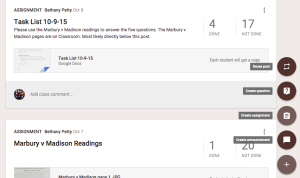 Select a Form from Google Drive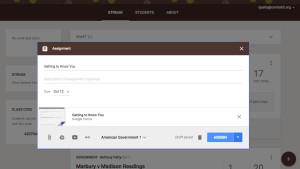 Choose classes who need the form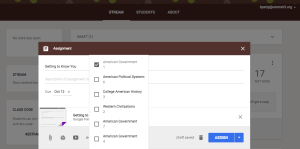 Assign.
Voila!
When students complete the form, the teacher is able to select "view responses in sheets" directly from Classroom without having to search their Google Drive.

This makes viewing student responses SO much easier!
This addition to Google Classroom was much needed. Previously, teachers could share a link to a Form via Google Classroom, but were unable to assign Forms from Drive through Classroom. Attempting to do this previously would provide students with their own copy of the Form, allow them to edit the Form, or allow all students to collaborate on one document.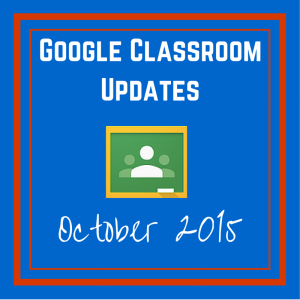 NOT what we wanted!
Now, when teachers assign a Form from Drive on Classroom, the option to
determine how students view the Form isn't available. When students click to open the assignment, they see the live view of the Form and complete it directly from the Classroom link.
Thanks, Google Classroom!!
Stay tuned for more updates to Google Classroom!
Thanks for reading 🙂