Good morning, and happy Wednesday! I'm coming to you on my first day out of quarantine – WOOHOO!! My mom and dad are finally on the mend, and I am so grateful! While my daughters and I enjoyed our time at home, they particularly liked popping into the Google Meets that I had with my classes, I think they're ready to do their schoolwork with their teachers instead of "Mrs. Mom!" I've learned during this quarantine and the quarantine of March-May that I am NOT a second or fourth-grade teacher! The good Lord put me in the right spot! While in quarantine, I was able to explore an update to one of my favorite tools, Quizizz, and I'm excited to share it with you!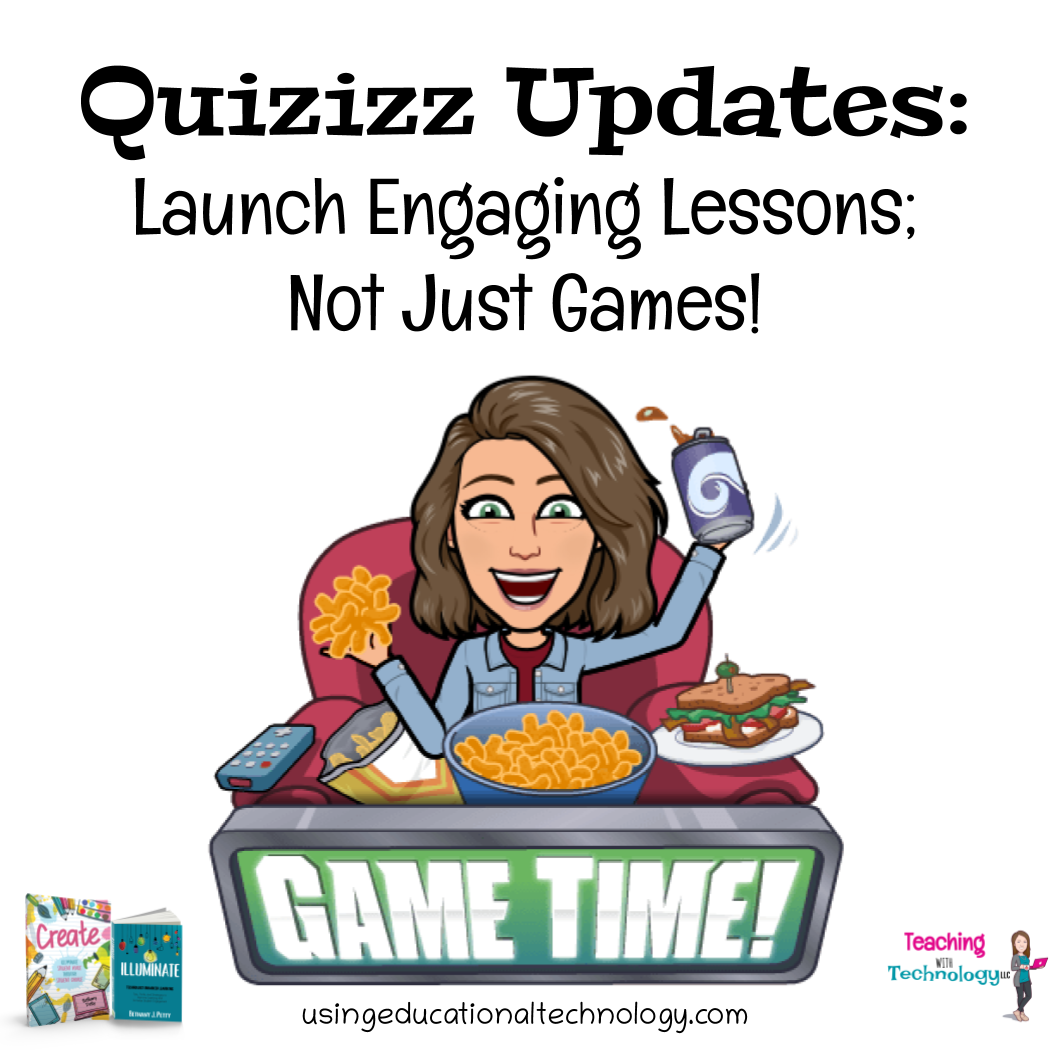 WHAT IS QUIZIZZ?
If you've ready Illuminate: Technology Enhanced Learning or Create: Illuminate Student Voice Through Student Choice, then you know that I am a ginormous fan of Quizizz, as are my students! They particularly appreciate the ability to compete against their classmates, while working through the questions at their own pace, AND … the best of all … the questions are displayed on their individual device. They don't have to crane their head to look around their classmates like they do with Kahoot, and they're able to continue answering the questions even after other classmates are finished – something they can't do with Quizlet Live.
WHAT'S NEW?
Quizizz has recently added the ability to create "lessons" – don't worry, the option to create a quiz is still there! These lessons are essentially presentations that teachers can create and share with their students, via code or specific link, that they would join just as they would a quiz. Teachers can create presentations within Quizizz using available slide options for content and media or can upload existing presentations they have created using PowerPoint or Google Slides.
To get started, simply access your Quizizz account (or make a new one for FREE!) and create a new lesson.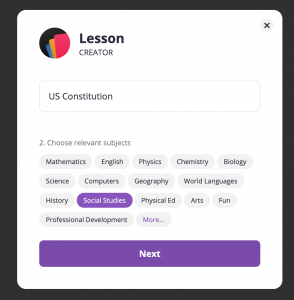 Next, you'll be able to add slides or upload a presentation in PDF form.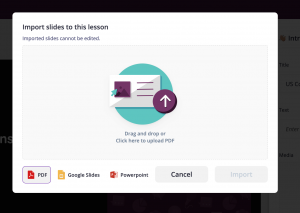 If you upload an existing presentation, you'll be able to choose which slides you'd like to import.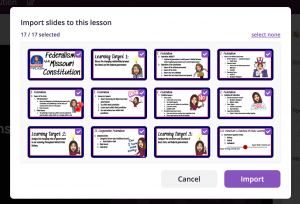 Then, you'll be able to embed the typical Quizizz questions, like multiple-choice, fill-in-the-blank, multiple select, etc., into your lesson.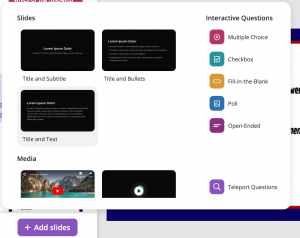 After you've added your activities, you're ready to launch your lesson!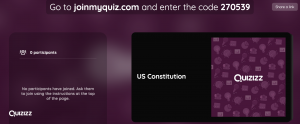 Your students will join the lesson by accessing joinmyquiz.com (easier than trying to spell join.quizizz.com!) and enter the code to access the lesson. When at least one student has joined the activity, you can begin your lesson!
Just like with Nearpod (another one of my favorites!), teachers can easily access the data of their student submissions when the lesson ends.
I'm excited to try this new option with my students! This would definitely be a good option for virtual/remote/hybrid/whatever the heck you're doing in your district!
I hope you're having an amazing week!
Thanks for reading 🙂