Hello, all! We got back from ISTE last night/early this morning (7.5-hour drive from Chicago to my house which included only one stop for my daughters!) and I just finished administering a final for a summer class. I am EXHAUS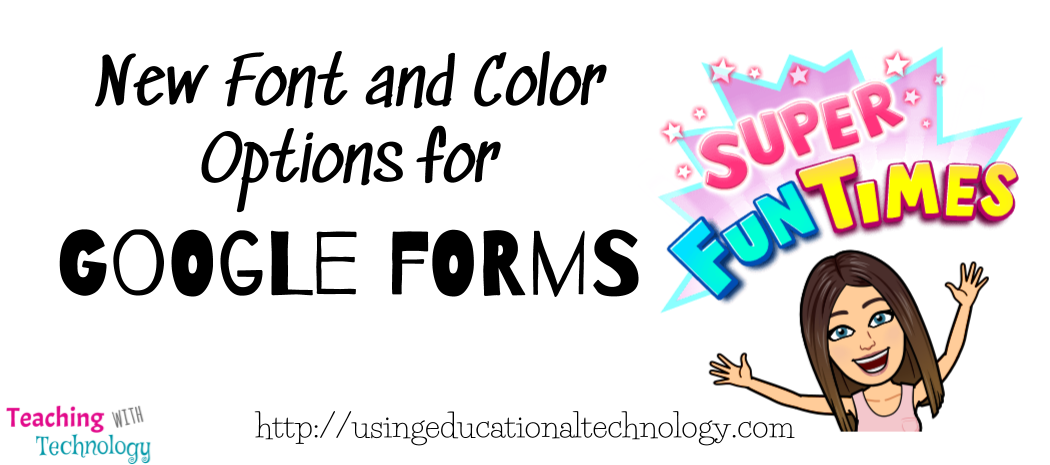 TED! I never drive more than an hour and a half one way and just drove about 15 hours over a two day period. Thank goodness my husband drives when we go on long family vacations! Earlier this month, Google announced that additional options would be available in Forms, including customized colors and more fonts. I opened up Forms this morning and *POOF* the new color palette options were there!
Check out this video to view the additional options and how to find them.
While additional colors and fonts are great – I was hoping to see more of the Google Fonts that are available in other GSuite tools. Maybe that's coming next!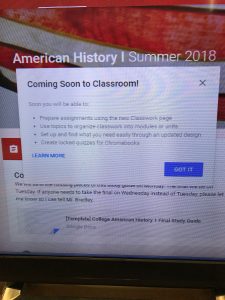 As I opened Classroom this morning, I was met with this message which sounds super-exciting! When you open Classroom, you'll see this message and an option to "learn more." Click that hyperlink and you'll be directed to a beta testing form for Google Classroom. Woohoo!
More soon from the F.I.E.R.C.E. teaching series!
Thanks for reading 🙂