Happy Sunday, all! It's been a bit since my last post – between submitting my first draft of my second book, CREATE (another post about that soon!), celebrating our oldest daughter's birthday, and keeping up with all of the crazy that is our life, I haven't been able to share a post or podcast episode with you. ARRGGHH! So much to share, so little time to share it! In talking with a colleague last week about ideas for formative assessment/review stations using QR Codes, I realized how long it's been since I've shared a lesson idea with you that involves these lovely little squares. I love listening to my students discuss and reflect on course concepts with this quick, collaborative, formative assessment strategy!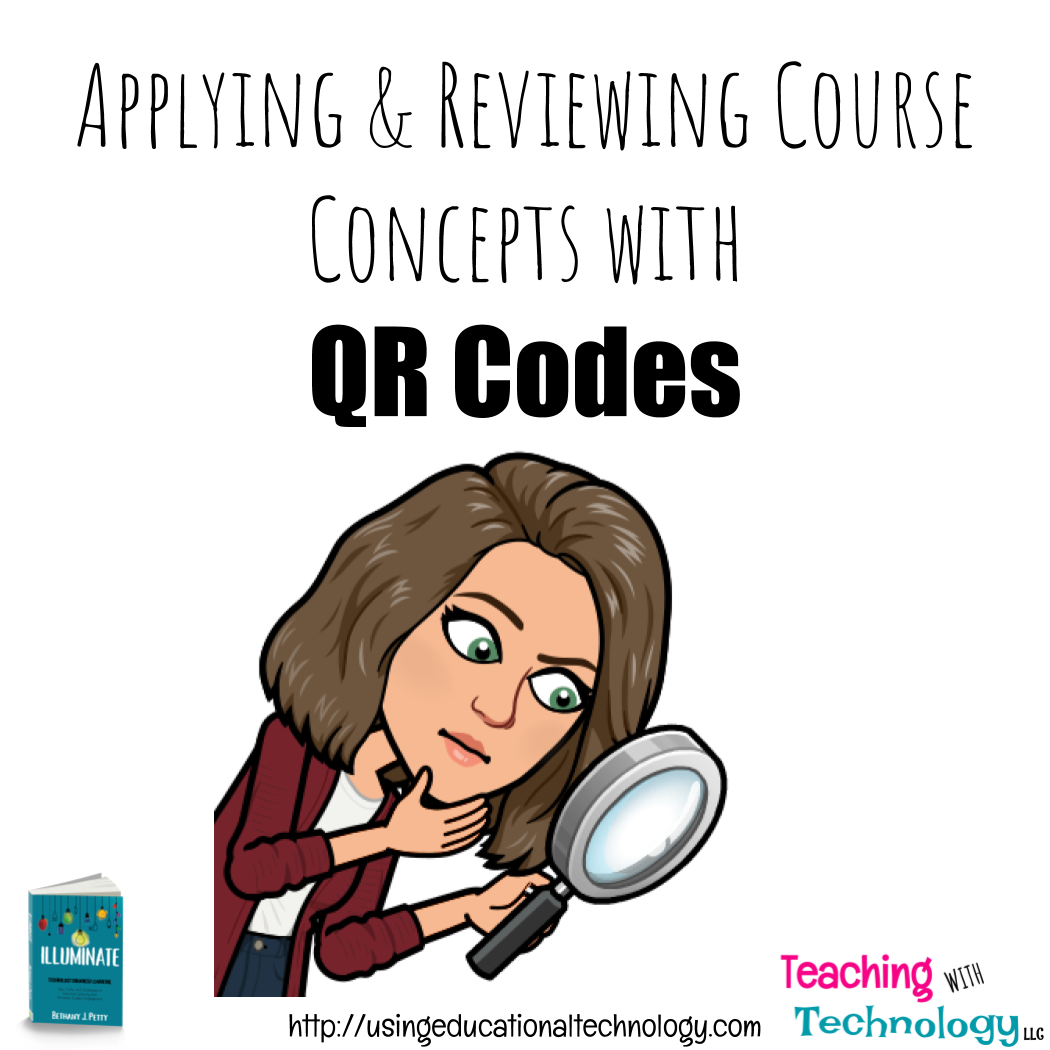 In addition to using a school-provided Chromebook in our classroom, I also frequently allow my students to use their cell phones in class. (Check out my cell phone policy here if you're interested!) And, when we're working with QR Codes, my students have found that just using the camera on their smartphone is so much easier and quicker!
There are many ways to create QR Codes for your students, ranging from websites to extensions, but my favorite way to make these cute little squares is by using a Google Spreadsheet Add-On called QR Code Generator.
To create a QR Code review activity for your students, open a Google Spreadsheet and search for the add-on linked above. In column one of your spreadsheet, include vocabulary terms, countries and/or capitals, themes or components of literature, or any other concepts you want your students to review or apply. In my case, my students were applying what they had learned about the powers of Congress. They scanned a code that included ascenario. Using Article 1 of the Constitution, students discussed with their group whether or not Congress had the authority to do what the scenario described. As students came to a conclusion, they completed the Google Form quiz, with a "yes, Congress can because…" or a "no, Congress can't because …" The conversations that occurred with my students around the concepts they learned in class were awesome! AND … they were analyzing a primary source to find the answers. WOOHOO!!
Definitely give QR Codes a try in your classroom! If you're looking for more ideas and details about how I use QR Codes in my classroom, be sure to check out Chapter 1 of Illuminate: Technology Enhanced Learning!
Thanks for reading 🙂