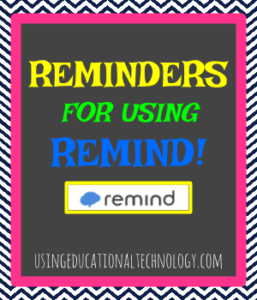 Do you use Remind in your classroom? I ABSOLUTELY LOVE this tool and use it frequently in my high school classes. Remind is by FAR the easiest tool to use to connect with students outside of the classroom. I'm sure I'm not alone in this, but I am far more likely to check and respond to a text message that pops up on my phone than I am to check and respond to email … especially in the evenings, when my kiddos or sick, or when I'm just plain busy! My students know that if they need a quick response from Mrs. Petty, sending a Remind message is the way to get it!
Now that a new school year is upon us, I thought I would share a quick reminder on updating your class list. It never fails … I ALWAYS forget to create my classes on Remind. Fortunately, I teach (basically) the same courses each year, so I can always click on the cog wheel of the class and select "remove all participants" which prevents me from recreating a class.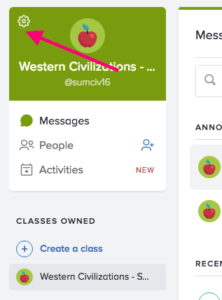 It's also easy to delete a class to start from scratch – simply click on the cog wheel of the class and select "delete class."
Remind is a fantastic tool for any classroom – as long as your students can receive a text message or email, they can keep in contact with you outside of the classroom. I especially love using Remind when I have a sub – it's much easier to send out an announcement via Remind and interact with students via text message than it is to open and respond to emails individually.
Now I just have to make my students understand that when I'm driving to conferences, I won't respond to their message immediately. NO TEXTING AND DRIVING!!
I'll be sharing my Open House information -that includes Remind! – soon!
Thanks for reading 🙂