A few months ago, I received an AWESOME package in the mail … my Rocketbook Wave! Seriously, it's like something out of an awesome, futuristic show. Friends, George Jetson would be jealous of this notebook!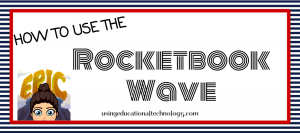 I first learned about the Rocketbook Wave at the ST4T Conference in Clearwater, Florida last summer – what a fun conference to present at and attend!! I immediately put it on my list of tools to check out!
Here's how this great tool works!
Before having fun in your notebook, add the Rocketbook Wave app to your smartphone (Android or iOS). On the bottom of each page in your Rocketbook Wave, you'll notice icons. Through the app, you'll be able to direct each of these icons to a specific cloud-based storage system or email.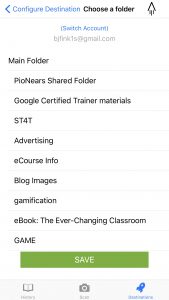 Next, using an approved pen, like these from Amazon (affiliate) write in your notebook. Mark an icon at the bottom of the page to direct your notes to that account and/or folder.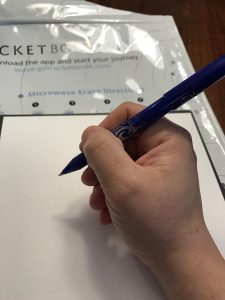 Then, open your Rocketbook Wave app on your smartphone, position the phone over the page, and get ready for awesomeness!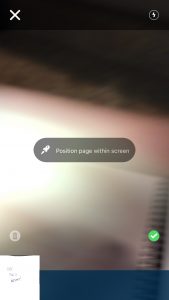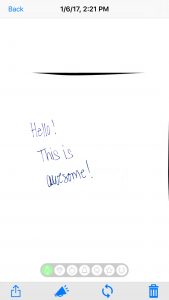 When you're ready to erase your notebook, simply fill a coffee mug 3/4 of the way full with water, then put your notebook in the microwave and place the coffee mug on the circle on the cover.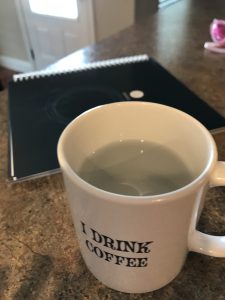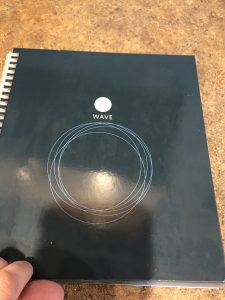 Microwave your mug and notebook according to the instructions on the packaging …
And … out comes a clean notebook page!!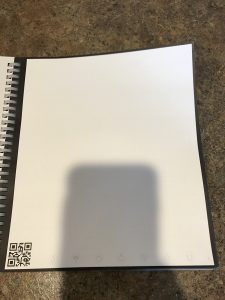 Word of caution … give your notebook some time to cool off … you did just microwave your notebook 😀
Seriously, how cool is the Rocketbook Wave?
Click here (affiliate) to order yours!
Thanks for reading 🙂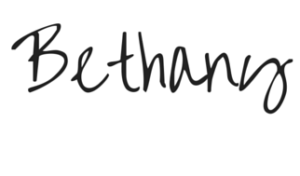 This post contains affiliate links which mean if you click on the link and make a purchase, I may earn a small commission. Thanks in advance!