Welcome to my last post of 2017! It's been quite some time since my last post … I've been in full-time Mom mode during Christmas break! My daughters and I have slept in late while Daddy went to work, watched movies, played games, drank hot chocolate, and played in the whopping one inch of snow that we've had so far this winter. It's safe to say we've had a great break!
As 2017 draws to a close, I'm looking back at the most popular posts from the year that was. Without further adieu, here they are!
HyperDocs are AWESOME!
HyperDocs have taken the world by storm! I took the plunge into HyperDocs at the end of the 2016-2017 school year and, after asking for feedback from my students, decided to use HyperDocs to deliver instruction for each unit this year! Students utilize a variety of edtech tools to learn content and create representations of their understanding. It's awesome!
Using Flipgrid: I've Caught #FlipgridFever!
If you've been on Twitter any time during 2017 searching for anything edtech related, you've no doubt stumbled upon #FlipgridFever. Flipgrid is a fabulous social learning platform that encourages students to respond to questions/prompts in video form. Their classmates can then respond to their submissions, and teachers can provide quick, effective feedback. Students can also add emojis and stickers to their videos … which is super-fun!
Global Collaboration = Cultural Empathy
Global Collaboration projects have been amazing for my students this year! We've worked with classes in the UK and Belgium, and I am always looking for more classes to connect with. I think it's really important for students to not only learn about other cultures but to also connect with people in other parts of the world. Our world is shrinking, and it's important for our students to learn about and be empathetic to other cultures throughout the world. I'm hoping that these activities help to break down cultural barriers and make us more aware of our ethnocentric tendencies.
BreakoutEDU Reflections: We Freed Congress
Holy moly. BreakoutEDU has been ah-mazing in my classroom! It's so great to watch my students work on the Cs of 21st-century learning. They love finding clues and solving puzzles … and they're reviewing course content while they do it. There is 100% engagement in my classroom when we do a BreakoutEDU!
Teaching Students, Not Just Content
The "Take What You Need" bulletin board in my classroom has been in the works for a few years. My students are often stressed or upset and in need of motivation and inspiration. Using Google Slides – because I seem to use Slides for EVERYTHING! – I created and printed a presentation that includes dozens of inspirational quotes from Martin Luther King Jr., FDR, Dr. Seuss, and more! I posted these on a bulletin board in the back of my classroom and encourage students to literally take what they need. This has been A HIT and definitely something I will continue in the future!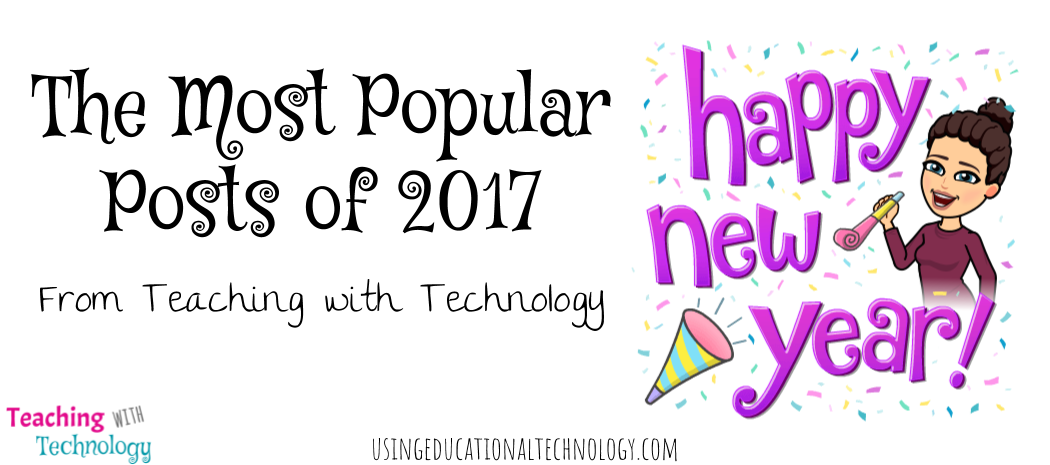 2017 has been a great year! I've learned so much from great educators around the world through my PLN and great conferences, earned awards for my classroom teaching and my blog, and SIGNED A CONTRACT WITH EDTECH TEAM TO WRITE A BOOK! I can't wait to see what 2018 has in store!
Thanks for reading, and Happy New Year!