Happy Saturday, all! I took a mental health day yesterday and it was fantastic! I think teachers are all too often shamed (directly or indirectly) for taking a day off – and that SHOULD NOT HAPPEN! Yes, yesterday was my high school Homecoming parade(this is my 15th year out of high school!) and Grandparent's Day at my daughters' school. Since my mom is still teaching (this is year 30 something!) at their school, that only leaves my dad to do double-grandparent duty. Which means, Momma is coming to Grandparent's Day! Fortunately, my daughters' school recognizes that not everyone has grandparents that are able to come, so they make all visiting adults feel welcome 🙂 Even though we're nearing the end of September, I still feel like it's "back to school" time, so I'm sharing another one of my favorite tips for using Google Classroom!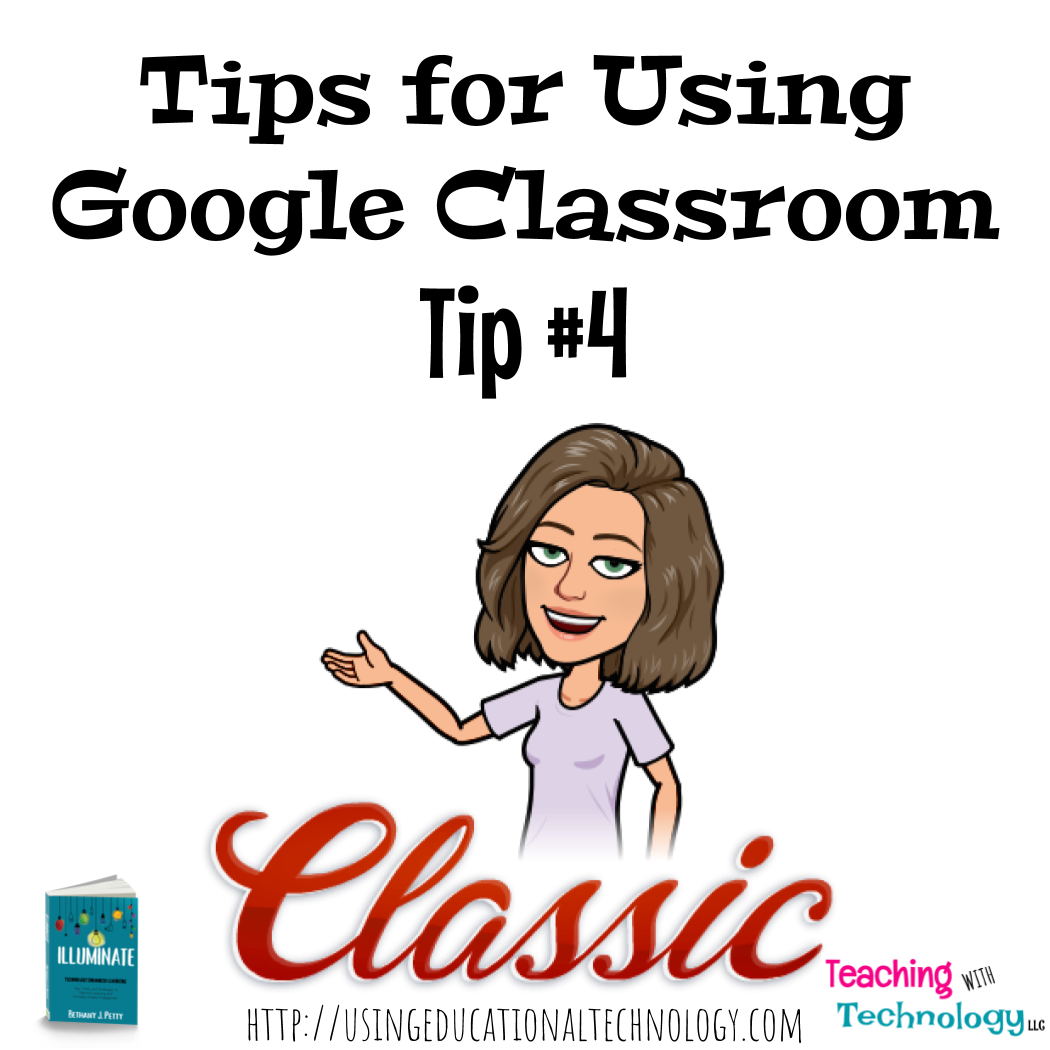 It's no secret that I'm a HUGE fan of Google Classroom. We use it as a landing page in all of my classes. All of the assignments, materials, and resources that my students need to access for my classes can be found in Google Classroom. It's all RIGHT THERE! My students appreciate the fact that they don't have to search all over the place to find objectives, HyperDocs, ELFs, extension opportunities, task lists when their teacher takes a personal day, etc. Google Classroom, which celebrated its fifth birthday last week, is a great fixture in our classroom.
Now, on to the tip!
DRUMROLL, PLEASE …
The fourth tip for using Google Classroom is …
MOBILE APPS!
Yes, that's right! Download the mobile app to your phone to make your life easier on the go! Are you sitting in the doctor's office waiting for an appointment? Whip out your phone, open your Classroom app and get caught up on evaluating student work and providing feedback.
Did you take a personal day and forget to share a task list with one of your classes? No? Does that only happen to me?! Simply open your Google Classroom app and share needed info with your students!
Google is always making updates not only to Classroom, but also to the mobile apps in order to allow seamless usage between the app and the website. It's FABULOUS.
The Classroom app (on my iPhone and iPad) has saved my tail many times over the last few years. How do you use the Google Classroom mobile app?
Thanks for reading 🙂