Good morning! I feel like I've been flying through content with my Government students and, while I'm using frequent formative assessment through Kahoot and Quizizz, I feel like we need another review before I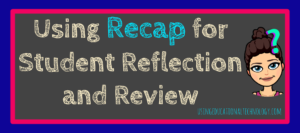 scoot ahead to new material. I stumbled upon Recap this summer, and this seemed like a perfect time to give it a whirl!
Recap is a FREE website that allows teachers to …
 –>> Create classes – Teachers can easily create classes and add students with a join code using basically the same process as Classroom or EDpuzzle. This familiar process is beneficial to teachers AND students! To get started, teachers sign up to create their free account and can choose to sign in with Google! You all KNOW how happy that makes me!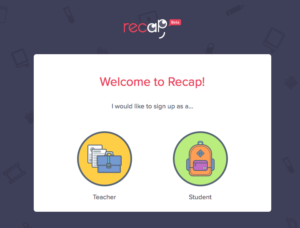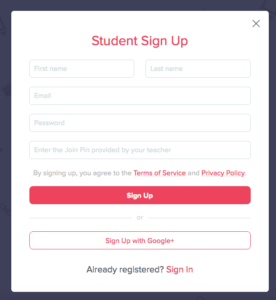 Teachers create classes from their dashboard and simply include the class name and how students should join. Since I have multiple sections of the same subject, I also include the class period in the name for obvious reasons 😀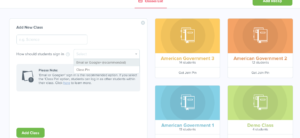 After teachers have created the courses, you'll see an option to "get join pin," which students wil

l need to complete their sign up. You can access the join-pin from your class list or by clicking on the class section.
 –>> Assign questions and videos – To create an assignment, called a Recap, for your students simply select "Add Recap" from the class list page or from the individual class page. Create a title for your Recap and then begin adding questions! Teachers can even include video instructions or examples!


When you have finished adding questions, the last screen allows teachers to set time length requirements for videos and determine how long the assignment will be accessible to students. The last option is One of my FAVORITE features available on Recap … "assess yourself!" This option prompts students to share with their teacher how well they "get it." It. Is. Fabulous.


 –>> Monitor student progress and understanding – Recap allows teachers to view student progress on assignments, as well as how well they feel they understand the content! By taking a quick glance at the class page, teachers can see how many students (and which students), understand the content, partially understand the content, or are struggling with the content.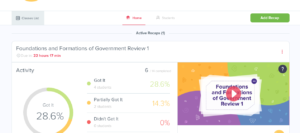 Recap is DEFINITELY a tool to put on your must-try list for this school year. It's quite easy to set up – for teachers and students!
Thanks for reading 🙂