My oldest daughter, Hanna, will be in first grade this fall, and she's a REALLY good reader! However, like most parents, I want to encourage her to keep reading and keep getting better! Lately, she's been complaining that reading "takes too long" or she just doesn't want to read. This makes my book-loving heart hurt! While we were eating lunch today, Hanna was talking about how much she loves watching tutorials and toy unboxing videos on YouTube (seriously, have you ever watched these things?!) and I had an idea … she could create book review videos! Her own vlog about books that she reads! I introduced this topic to her, and she was immediately excited to get started! Then, she panicked a bit because she was afraid to be in front of the camera … I told her she could create a book blog and share her thoughts about the books she reads with anyone. The response? Hanna's beautiful blue eyes lit up and she squealed, "I can blog like you, Mommy?!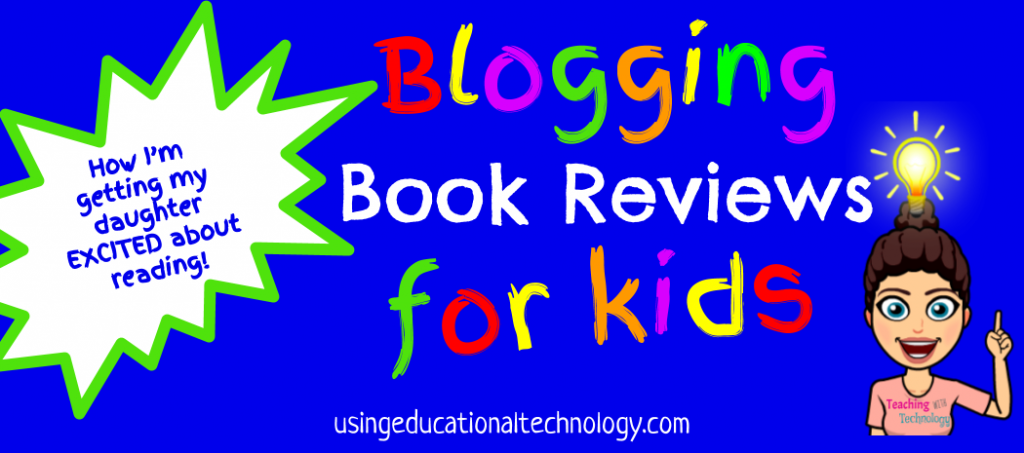 " Absolutely! My daughter will be blogging about the books she reads and is EXCITED ABOUT READING!
We came up with this idea at about 1:30 this afternoon, and by 3:00 she has already created her blog (using Google Sites), typed an "About Hanna" section, and chose a picture for Mommy to upload to her site. She's already figuring out how she wants to set up her blog – she wants to have specific pages for book series (like Amelia Bedelia, Fancy Nancy, etc) and wants to limit each page to 3 or 4 books so "the pages don't get really long and people don't see them!" She's excited to have many different pages, as well. For example, Amelia Bedelia part one, Amelia Bedelia part two, etc.
Hanna is EXTREMELY EXCITED to "read lots of books on this blog."
I'll be sure to update you as her blog continues!
Thanks for reading 🙂