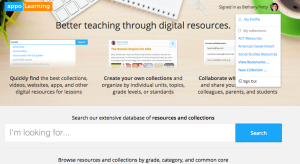 I stumbled upon Appolearning about a year ago when I was frantically searching for iOS apps to use in my classroom. Appolearning popped up as a wonderful, FREE search tool for educational apps. Appolearning not only allows teachers to locate new apps for their classroom, but also provides an "expert" review of how those tools can be used in the classroom.
In it's infancy, Appolearning provided teachers with a much needed reliable database of apps for classroom use. Searching through your device's app store is great, but sometimes not efficient. Enter Appolearning!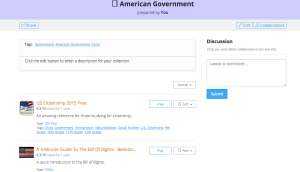 Recently, Appolearning has added some really amazing new features!
Teachers can now move their apps to "collections" they've created, SHARE  those collections and COLLABORATE with colleagues!
Appolearning isn't just for educational apps. Teachers can add videos, websites, and documents to their collections, which encourages  great collaboration and transparency among teachers!
Think of a Pinterest-like website for teachers…it's seriously amazing!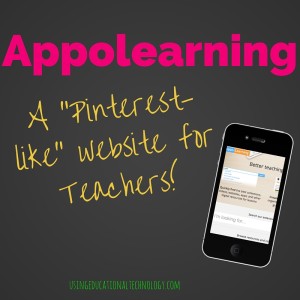 If you're interested in learning more about how Appolearning can help you locate, organize, and share AWESOME educational resources, please send an email to bjfink1s@gmail.com. I would LOVE to show you some neat features of Appolearning through a Google Hangout!
Thanks for reading!