With so many schools embracing educational technology and 1:1 initiatives, it's no surprise that many teachers are embracing the power of interactive video lessons in their classroom! Hooray! Interactive video lessons created with EDpuzzle can be incredibly beneficial to both students and teachers.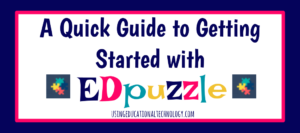 Teachers are incredibly busy people, so I'm sharing a quick guide with a video tutorial to help the fabulous teachers of the world get started with EDpuzzle. Try it! I know you'll love it 🙂
First step … access EDpuzzle and sign in with your GAfE account. This is one of the features I absolutely LOVE. The ability to sign in with Google prevents teachers and students from forgetting yet another username and password 🙂
When you create your account, please make sure you select TEACHER! This may seem too obvious to mention, however, I can't tell you how many students ask for my help because they can't see their video assignments! It's because they accidentally signed in as a teacher 🙂
Next, you will be taken on a tour of this fabulous tool. You'll notice that you can create video lessons with YouTube, Vimeo, Crash Course, and other popular video sources. If using (or creating) YouTube videos isn't your thing, you can also upload videos from your computer to use with EDpuzzle! You can even choose to edit video lessons created by other teachers!
Check out my video tutorial below to get started with EDpuzzle! If you have questions about using this fabulous tool in your classroom, please feel free to send an email to bjfink1s@gmail.com or tweet @Bethany_Petty. I'd love to help you use this resource in your classroom!
Also … be sure to add the EDpuzzle extension to your Chrome browser. It makes creating EDpuzzle lessons even easier – if that were possible!! Check out this video for details!
Thanks for reading 🙂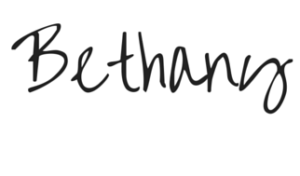 **EDpuzzle is a sponsor for Teaching with Technology**