Welcome to part 2 of my "How I Set Up My Blog" series. Today, I'm sharing the tools, themes, and sites that I use to jazz up my blog. Enjoy!
Framework: Genesis
The Genesis framework is a purchase I finally made in January. When I first started blogging, I didn't really know what I was doing (not saying that I have a firm grasp on that now – ha!), nor did I know how much time I was going to devote to my blog … or even if I planned to continue blogging. Now, over two years later, I realized with great happiness that blogging is something that I love and will continue doing … so I might as well throw some cash at it. The Genesis framework is extremely easy to install … purchase the framework, download the framework, and upload the framework on your WordPress blog. There's not much more to it than that! The Genesis framework has added a whole new level of awesome to my blogs – I have access to so many wonderful WordPress Plugins and amazing themes – and I'm able to customize to many more features. It's really been an awesome investment, and at $59.95 (one time fee), I'm sure it will more than pay for itself.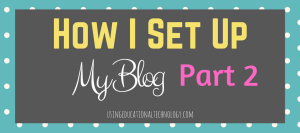 Theme: Restored 316
Adding themes to my blogs is a ginormous obsession. Since January, I have changed the themes on my blogs three times (I have two blogs, and each one has gotten three facelifts). I just can't stop! When I search awesome websites like Restored 316 and find adorable blog themes, I can't help myself. I just have to have that new theme…this drives my husband batty 🙂 Restored 316 has so many great themes for your WordPress blog (all themes run on the Genesis framework) and they offer wonderful customer service. As I mentioned in part one of this series, I'm not the most gifted techy teacher when it comes to coding, but I'm learning! Fortunately, Restored 316 provides VERY DETAILED instructions for setting up their themes on your blog…down to examples of how your widgets should appear and which Plugins you should download. It's pretty awesome! My current theme is Delightful Pro, and I love it! I would highly suggest checking them out for your blog. If you do, please use the affiliate link on this page 🙂
Image Backgrounds: Teachers Pay Teachers and Mandy Art Market
An area in I feel I have improved tremendously since starting my blog is in creating images. My first blog posts featured word art copied and pasted from Microsoft Word documents, and even some images created with Microsoft Paint. Holy moly. I've jazzed up my graphics a bit, but of course have much room for improvement! To create graphics, I use free tools like Canva and Google Slides, and then import backgrounds I've either purchased or downloaded for free using Teachers Pay Teachers or Mandy Art Market. Quick tip: when you use backgrounds or images generated by someone other than yourself, please be sure you are using their work within parameters they have set! If you're looking for awesome free downloads for commercial and private use, check out Teresa Lewis on Teachers Pay Teachers or at Fifth Grade Graphics.
If you're interested in setting up a blog, I hope this series has given you a few ideas! Check back soon for more about my blogging journey.
Thanks for reading 🙂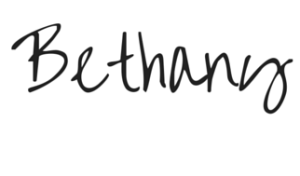 (This post contains affiliate links, which means if you click on them, and purchase something, I may receive a small payment for sending you to them.  Thanks!)