Do you love Kahoot!? My students and I are definitely huge fans of this wonderfully fun, game-based formative assessment tool!
Kahoot! is tons of fun to play in the classroom, however it can also be played by students individually or with a small group.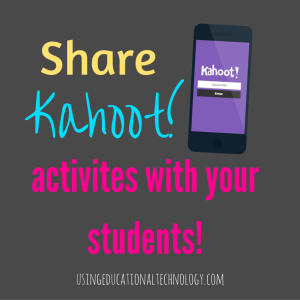 I typically create a Kahoot! activity toward the middle of a unit, after a few instructional videos, and add to that activity for the test review. Then, I share that link with my students to encourage them to review individually or to form a study group to prepare!
The key to having students play Kahoot! activities individually is…
1. Students open a tab for kahoot.it
2. Share link to the review game with your students
3. Instruct students to open the link to the game in a different tab
4. Split their screen by dragging one of the tabs away from the browser
5. Position their screens so they can see both screens simultaneously
Check out this quick screencast I made about the process described above!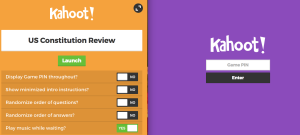 Kahoot is definitely a favorite activity in my classroom, and is one that really engages my students in content review because…it's a game!
Thanks for reading 🙂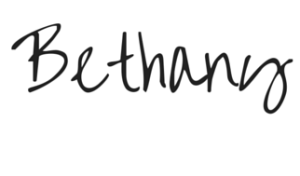 [wp_ad_camp_1]