While you were reading the title of this post, you heard Julie Andrews singing that iconic Sound of Music song, didn't you? Don't lie 🙂 As the school year winds down, I decided to share a few of my favorite things – from EdTech tools, Twitter hashtags, and everything in between. Welcome to the Teaching with Technology favorite things post … part one of many, I'm sure 🙂
Just in case you're curious…this isn't going to be a written episode modeled after Oprah's favorite things show … you're not getting a car. Haha!
I'll start today with a few of my FAVORITE EdTech tools. Without further adieu, here we go!
EDpuzzle *
Hopefully, by now,  you've checked out the amazing website that is EDpuzzle. If you run a flipped classroom or are interested in utilizing this strategy, EDpuzzle is a MUST. EDpuzzle allows teachers to store, edit, crop, and embed questions into virtually any online video. Teachers can choose from a variety of video options, including YouTube, Khan Academy, Vimeo, the extremely awesome and popular Crash Course videos, and more! Teachers create classes for their students and provide a simple code to join the course. Teachers can view student responses and video progress – it is truly amazing! Seriously, if you're flipping your classroom, EDpuzzle is a MUST!
Screencastify
When it comes to creating instructional videos for my flipped classroom, Screencastify if my extension/tool of choice. Screencastify is available in premium and lite versions – and the lite version, which has a time limit of 10 minutes – is perfect for me. Let's face it … an instructional video that lasts longer than 10 minutes (or 8 minutes, for that matter!) is probably not going to hold MY attention, much less the interest of my students! Unless we're talking about a Crash Course video. John Green can inform and entertain his audience and hold their attention for longer than 10 minutes! Screencastify is a must-have in my classroom!
Padlet
Holy moly. Please tell me you've tried at least the free version of Padlet. It's difficult to describe this tool and truly do it justice, but I'll give it a go! Padlet is a collaborative online corkboard in which students and teachers can interact, sharing valuable information in real-time. Teachers can create and share these Padlet walls with their students, making them an amazing resource for learning and reflecting upon content!
goo.gl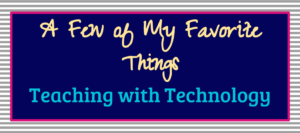 I use the goo.gl URL shortener every day in my classroom and/or for personal use. I share websites with my students using the URL shortener. I share posts and resources from my blog using the URL shortener. I create, save, and share QR Codes with the URL shortener. It is absolutely fantastic AND easy to use! Simply add the goo.gl URL shortener extension to your browser, and it's ready to use. The goo.gl URL shortener is really that simple. This is definitely one of the most used extensions on my Chrome browser, and one that I frequently suggest to my students!
It's no secret that I love pretty much all things Google, and I recently shared how I use Google Slides for SO MUCH MORE than just creating presentations. Google Slides is extremely user-friendly, and easily lends itself to striking image creation. Any image you see on my blog is most likely the result of a Google Slides "presentation." In one of the most popular posts from this calendar year, how to add backgrounds to "Google Docs," I shared how to resize Google Slides "slides"  to mimic a Google Doc, and how to add images, backgrounds, and more! Seriously, Google Slides is fantastic … and so much more than a slideshow creator!
What are some of your "favorite things" in the EdTech world? I'll be sharing more of my must-have's soon!
By the way … make sure to check out my other blog, My Eclectic Bookshelf, where I share book reviews, recipes, ideas, stories, and other tidbits from my most important job … MOMMYHOOD!
Thanks for reading 🙂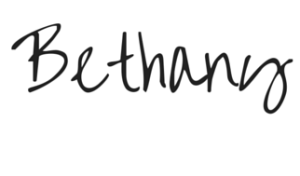 *Denotes blog sponsor